Where can Sociology take you?
4:30pm to 5:30pm
First Wednesday of every month starting in April
Are you passionate about Sociology, but unsure of where your Sociology degree can take you? Would you like to learn more about how your Sociology degree could translate into a fulfilling career pathway?
Join us as we hear from industry-leading speakers who are utilising their sociological degrees and knowledge in a variety of professional roles. Policy Specialists, Professional Researchers, Public Servants, and Research
Consultants will be sharing their career experiences with us. Our speakers will cover topics such as their own career pathway, how they use sociology in their current role, what they see as sociology's future in the workforce, and what advice they would give to someone who wants to enter their career field. Bring along your questions for each seminar's Q&A session!
These seminars are free and open to all interested parties.
June 1st: Kalym Lipsey & David Allison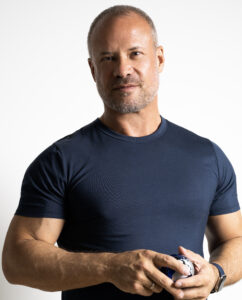 Profiles
Kalym Lipsey is a cross between a market researcher and an emerging sociologist. After completing a business degree in 2010, he returned to tertiary education to study sociology in 2013. He has since completed a BA, MA and is in the final year of a PhD at Massey University. While sociology hasn't directly led to a career for Kalym, it has fundamentally changed the way he researches, understands data, and translates findings into actionable solutions. In 2015, Kalym met David and The Valuegraphics Project was born. Having benefited from demographic stereotypes as a pākehā male, and experienced marginlisation as a gay male, Kalym is passionate about decreasing the perpetuation of harmful stereotypes.
David Allison is a human behaviour expert, an advisor to global brands, and the founder of The Valuegraphics Project. His work is fueled by a sociological database: the world's largest inventory of core human values. David studied journalism/business and is not formally trained as a sociologist, but he teaches corporations how to use the sociological imagination and valuegraphic data to rethink how they engage and motivate people. Businesses everywhere are trying to find the intersection of doing well and doing good, and David brings a sociological perspective into those boardroom conversations.
Presentation Outline
The primary goal of this presentation is to talk about the type of work you can do with sociological knowledge. 
Kalym will start the presentation and talk about his pathway from before studying sociology through to how sociological thinking has changed the way he understands and uses quantitative research methods.
David joins us from his home in Vancouver, Canada and will talk about how the Valuegraphics Project works to eliminate demographic stereotypes in society through various means. Chief among these strategies, at present, is convincing large corporations to embrace values-driven profiles of their audiences. While benefitting the companies, the happy side-effect is an amplification of a post-demographic vision for the world. David will share some examples of the impact that sociological data has had on organisations as diverse as the United Nations Foundation and PayPal.
July 6th: Professionalisation & Skills Workshop with Dr Casimir MacGregor
August 3rd - Allen Davison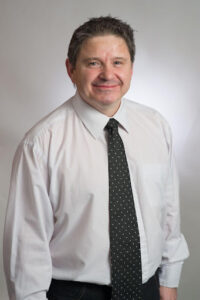 Allen's Profile
Allen has worked in NZ government since graduating from the University of Canterbury in the late 1990s, primarily in the energy sector.  He has held a range of roles, mostly in policy and operational delivery.  For most of this time, he has also been a union delegate working closely with agency management.  Prior to university, Allen had a variety of jobs in many different fields.  He is currently a senior policy analyst at the Electricity Authority, working on ways to help New Zealand get the best value from renewable energy.
Presentation Outline
Allen will speak to working life after university, and how sociology has influenced this.  He will also share some of his thoughts on how sociology can add value to the government sector going forward.
September 7th: Orin Lockyer
October 5th: Dr Bev James
November 2nd: Dr Kevin Dew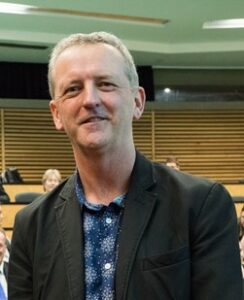 Kevin's Profile
I obtained my BA in sociology from the University of Auckland and after an interval of many years completed a PhD at Te Herenga Waka – Victoria University of Wellington. My PhD was on the regulation of medical practice in Aotearoa New Zealand, a topic inspired by my training as an osteopath. On completion of my PhD I had a part-time contract position at Victoria University before taking up a position as a social scientist in the Department of Public Health, University of Otago. Eight years later I returned to Victoria University and I am currently Professor of Sociology. My research interests are in sociology of health and illness, including health inequalities, cancer care, complementary and alternative medicine, health professional/patient interactions and pharmaceuticals.
Presentation Outline
I will talk about my journey in and out of sociology and back in again, the challenges and opportunities that come when working outside the discipline and what sociology can contribute in interdisciplinary settings.
April 6th: Dr Anna McMartin
View the recording of Anna's session here.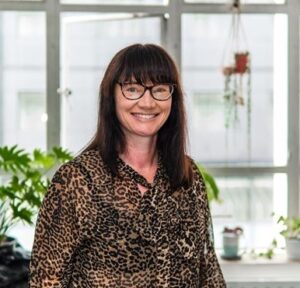 Anna's Profile
I'm an Otago graduate, and my PhD looked at social policy change in Aotearoa in the 80s and 90s. During my PhD study, I became a public servant, working at the major social policy agencies, Treasury and the Department of the Prime Minister and Cabinet. I also spent time in the Beehive as a private secretary to the Minister of Health, then the Minister for COVID-19 Response.
I now work as a consultant at FrankAdvice doing policy work, work with NGOs, and designing capability courses for policy people. I'm also a writer on various themes, including the intersection between social policy and sociology.
Outside work, I enjoy volunteering, including writing free quizzes for good causes, and being on the board of a housing provider. I'm a mum to two much-loved boys, one trans and one cis.
Presentation Outline
I will talk about sewing together a 'patchwork career' from the things you love; using your sociology skills in policy to understand different kinds of evidence; and how sociology can help you thrive in complex organisations and challenging situations.
May 4th: Dr Casimir MacGregor
View the recording of Casimir's session here.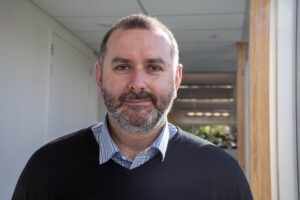 Casimir's Profile
Dr Casimir MacGregor is a Senior Social Scientist and Programme Leader of the Transition to a Zero Carbon Built Environment research programme at BRANZ. His research explores how people interact with science, technology and society. His research draws upon the
theory and methods of social science, especially the disciplines of sociology, socio-cultural anthropology and STS (science and technology studies). He undertakes impactful research that enables innovation and systems change within the construction sector to address climate change. Recent research includes regulatory responses to the role of buildings in mitigating and adapting to climate change (with MBIE), an energy epidemiology of health settings, and how the building and construction businesses are preparing for climate change with the University of Otago Business School. He is committed to applying social science methods and insights within a trans-disciplinary environment. This has led him to collaborate with scientists, clinicians, patient activists, lawyers, engineers, architects and designers.
Presentation Outline
His talk will focus on the dialogue between disciplines to confront contemporary public health challenges and pursue innovations in the practice of social science. He will reflect on experiences working with emergency clinicians, examining pandemics (when it was uncool) and unproven stem cell treatments as well as on the challenge of addressing climate change in our current times. He will outline the value of sociology to addressing some of the most pressing issues we face today.